■ A Day With(out) Art | World AIDS Day 2009 |
NEW YORK (11/29/09) —
T
uesday, December 1 is
World AIDS Day
, dedicated to raising awareness of the AIDS pandemic caused by the spread of HIV infection. The theme for 2009 is "Universal Access and Human Rights" and people everywhere will be wearing red to show their support. Raising money, increasing awareness, fighting prejudice, and improving education are just some of the ways to observe the day; those in the art community will honor the annual
A Day With(out) Art
.
More >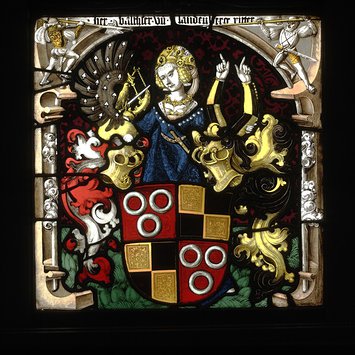 ■ Medieval Times and Renaissance at a London Museum |
LONDON (12/2/09) —
A
major unveiling took place in London on Wednesday as the
Victoria and Albert Museum
opened its doors to a new $53 million wing of remarkable treasures. Ten new galleries at the V&A feature more than 1,800 objects spanning the Middle Ages to the Renaissance eras. One of the collection highlights is five of
Leonardo da Vinci
's small notebooks (1487-1505) on permanent display for the first time.
More >
■ Art Basel Miami Beach: Comfy Shoes Required |
MIAMI BEACH (12/3/09) —
A
n estimated 40,000 art enthusiasts, art collectors, artists, dealers, curators and critics will attend the eighth annual
Art Basel Miami Beach
, America's preeminent contemporary art fair. From December 3-6, the fair, held at
Miami Beach Convention Center
, will offer contemporary art and rare museum-caliber artworks. In the city known for its all-night parties, Art Basel Miami Beach always attracts its share of celebrities. So far, early sightings include Lenny Kravitz, Sylvester Stallone, Calvin Klein, Naomi Campbell and John McEnroe.
More >
■ The Ten Most Popular Oil Paintings of 2009
|
WICHITA, KS (12/5/09) —
Q
uick! Think of an artist, any artist. Who did you think of?
Pablo Picasso
?
Vincent van Gogh
?
Claude Monet
? Many of you probably did. So it's not too surprising, then, that those three artists, along with
Gustav Klimt
,
Pierre-Auguste Renoir
,
Georgia O'Keefe
and
Wassily Kandinsky
, were all listed in
Overstock Art
's
Top 10 Oil Paintings
rankings for 2009.
More >
■ Mysterious Letters: Art Project or Mail Fraud?
|
PITTSBURGH (12/5/09) — "
W
e intend to write to everyone in the world..." say artists
Lenka Clayton
and
Michael Crowe
on their website,
Mysterious Letters
. Last week, 620 residents of the Polish Hill community in Pittsburgh, Pennsylvania received letters from Clayton and Crowe. But while some think the art project is an inspiration, others aren't so excited by it.
More >
=========================